Sioux County: Life On Another Planet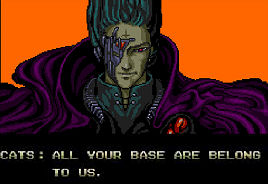 "I really respect the fact that President Bush prays for the country."
The Register looks at Sioux County, the evil opposite of the People's Republic and the most Republican place in Iowa. It's so Republican that
Jim Nussle is even willing to be seen in public with George W. Bush here
next week.
This is why Democrats in Johnson County have to work their butts off till and on Election Day, to make up for about 15 counties like this. This is where the Republicans are playing their base strategy:
The campaign schedule of Nussle and Vander Plaats shows the significance of northwest Iowa. They campaigned last week in Spencer, Cherokee, Sioux City, Sioux Center and Storm Lake.

"They were here early and often, and they're coming back again, and that's going to energize the base here," said state Sen. David Johnson, an Ocheyedan Republican.

To fire up the GOP base, the party has been holding the equivalent of pep rallies in western Iowa communities, featuring King and other GOP leaders.

"We talk about the red-meat issues of importance to Republicans, and remind them of the values that Republican candidates will defend," said state Sen. Jeff Angelo, a Creston Republican.

Those issues include illegal immigration, abortion, gay marriage...
This is where they think Steve King is a good moderate.
Put it this way: if Sioux County were sawn off the rest of the state and annexed to South Dakota, John Kerry would have won Iowa. The Sioux County Bush margin was more than the STATEWIDE margin.
---
No more Robot
.
No more BLINK tag
.
If you missed it
,
you missed it
.